two headed giraffe.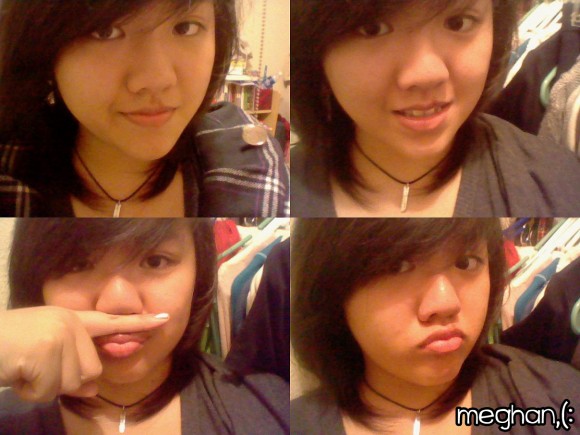 Top Friends

About Me
the name is meghan,
but you can call me meggerz,meg,megs,or megatron.
i love nicknames.
they make me feel special.
13 going on 14.
special day is january 17th.
it's a good idea to gimme stuff on that day. ;D
i has omgpop,myspace,and AIM.
just ask.
so take the time to get to know me.
you'll like me, i'm sure.
and if you don't like me,
you can suck itt! :D

NOT SURE HOW TO START A CONVERSATION?
message starters for youu:D
-hayyyy
-chickenshitt!!
-you're the coolest person evarrr! 8D
-i love youuu.
copy&paste, then send. ;D

I LOVE THE LETTER 'Z'.
| | |
| --- | --- |
| Gender | Female |
| Location | Plano, TX |
| Ethnicity | Asian |
Contact Me
| | |
| --- | --- |
| IM | meghannthedorkk, meghannthedorkk@live.com |
Statistics
Recent Photos
Web Skills
Photoshop, Windows